Branding
Are you trying to launch your brand or simply looking to revamp your existing Brand. We have you covered, it is key to understand what you have accomplished and what your brand portrays. With our detailed brand development, positioning and analysis, we will us help you create a brand that you envisioned and tell your story.
Web Design
Most times people's first interaction with your brand is through the web.  Using the latest technology in innovative web design, our team focuses on user experience and customers expectations to create a responsive easy to use site that speaks to your clients telling them your brands story with just a few clicks.
Search Engine Optimization
A website without a solid search engine optimization plan in place is like a store without an open sign. Let our marketing team create awareness of your brand, using the ever changing technology when it gets to google AdWords, SEO and search engine optimization. Let us help you get seen on search engines and ensure your site gets the right traffic to flourish.
Social Media
Long gone are the days where all you needed was a great site to attract and impress potential and existing clients. We have all heard about Instagram taking over and brands hitting optimal success growing their brand on Instagram. Let our Instagram gurus help your brand evolve on social media, our team will help you grow your brand while establishing brand trust which generates a loyal list of followers.
Email Marketing
Email marketing is one of the most neglected forms of marketing however it has been proven to increase sales by up to 40%. Starntop will help you run targeted email campaigns that will keep your customer's engaged, reach out to new customers and capitalise on your email list.
Logo Design
We aim to create a masterpiece that represents your brands identity. By having a logo you create a brand that is recognisable and distinguishable from the competition. Build recognition and consistency for your brand with the help of our dedicated teams innovative design.
Advertising
We use our experience in digital marketing to enhance your traditional advertising and public relations efforts. Communicate what's happening with your business and stir up buzz with professionally written press releases. We've established strong relationships with media channels to create a strategic communications process.
Social Media
The newest best practice of SEO is engagement. When used correctly you can start to understand the perceptions, attitudes and behaviors of your customers. Engaging with customers on social media helps drive sales and establishes brand trust. We help businesses develop marketing programs that integrate social media.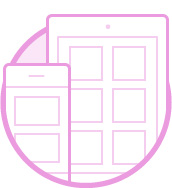 Multi-Platform
Starntop supports multiple platforms to ensure we can serve you better to grow no matter what services you have used in the past.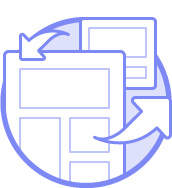 Convolution Free
Starntop believes in a no hassle policy where we make everything easy to undersatnd with periodic reporting to our clients to ensure total satisfaction and understanding.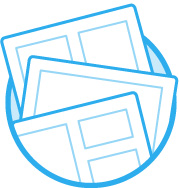 Clutter Free
Starntop will change the way you build brands and businesses forever. Our team of advanced professionals make it possible to truly build dynamic businesses without worrying what needs to be done.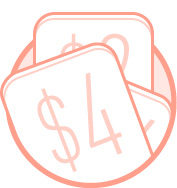 Proliferate Influence
Starntop will increase your revenue with our advanced algorithms customized to fit your individual brand and business nitches .