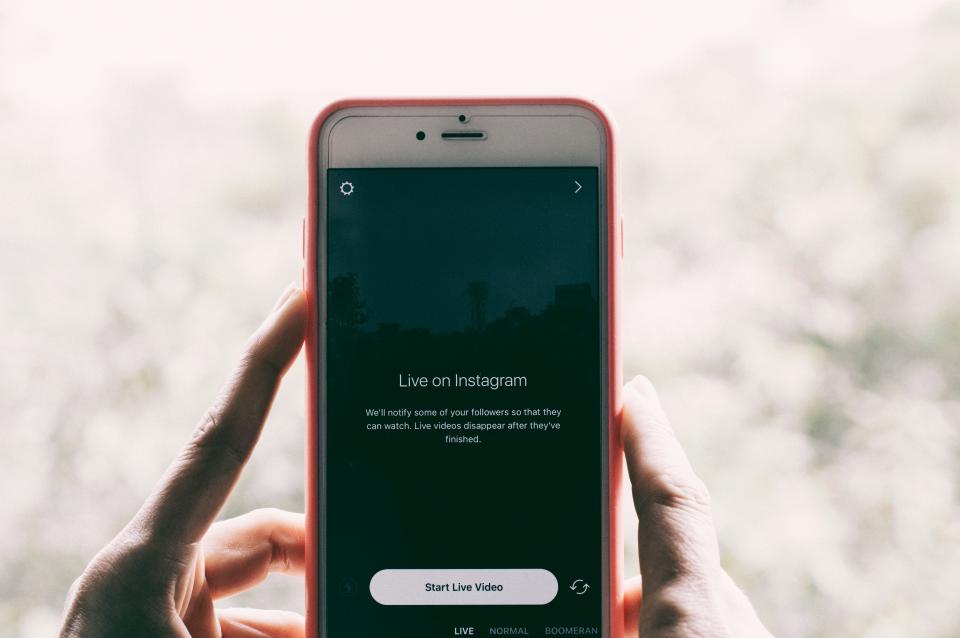 Instagram is taking over social media, it keeps growing and a lot of brands have leveraged its growth to create a loyal fan base and capitalise on it.
Why not use it to your advantage as a leading source of exposure like a lot of brands out there to grow your business and reach.
Experience
Starntop started growing accounts 18 days after instagram launched, with 7 years experience you're in good hands.
Influence
Need to get your account out to thousands of users across various niches? Let Starntop handle it!
Cutting Edge
With starntop all you have to do is sit back, relax and watch your account grow by the hour.
At Starntop, we are here to help you organically grow your instagram reach and create fans craving for more content.
We reach out with our hashtag and user targeting techniques to drive real interested followers to your profile, meaning we interact with new and existing fans which allows you to leverage that to monetize on your brand.
Curious how this is possible?
We narrow down your target market after careful analysis
We then reach out, create awareness and interact with your target market
creating content that will win you lots of hearts
The outcome Viral Instagram Growth so watch out for an interesting increase in exposure, fan base, and engagement.
Frequently Asked Questions
Are my accounts safe?
Of course! We've worked hard to ensure that security is a number one priority. All connections are fully secured via SSL, including any API calls required. We utilize a custom developed API on the backend that "air gaps" most of the secure communications required for the site operate.
Are the follower (REAL) organic genuine?
It's a known fact that fake, inactive "follower" accounts can be purchased for as little as $5. This is one of the main reasons we created Starntop Insta services- to help people grow genuine followers. This service connects networks of people together- people they didn't even know existed before! By networking with these individuals, you're able to develop a connection and open up different avenues of revenue generation.
How do we do it?
By using the answers you provide through the questionnaire, we can pinpoint your target market (people interested in what you are selling, sharing, or providing). These are real, humans. These are real people, genuinely interested in what you have to provide, not just some dead accounts.
How many followers will I get?
Since your followers are real people, Starntop does not provide a specific, set amount of followers. We use our own growth strategies to give our clientele continual growth on a day by day, month by month basis. Meaning you could get as little as 40-2,000 followers per day.
Why do we need to click "This was me"?
Our Insta growth platform mimics humor favor, which means all of our Instagram, Twitter, and Facebook interactions are done in a manner that is undetectable. When you add your credentials to our app, we're logging in for you!
Can I still use my insta account with this service?
Yes, absolutely! The account is yours, Starntop just operates in the background, 24/7. You can continue to use your account as you normally do.
How long till I see results
You should see results within 1-3 days of being setup in our system, you will notice increased activity on your page in the form of likes, new followers, traffic and potentially new customers/leads. This will continue to have a snowball effect the longer you use our service. The longer you work with us the better the results will be! We recommend you remain a subscriber for a minimum of 6 months before you decide whether or not this service is right for you. This gives us optimal time to split-test interests in your niche or market so we can target the best audience possible.
What happens when the plan ends?
It renews so as your account doesn't get interupted growing!
What happens if I cancel?
Nothing at all! All the people that followed you will remain, these people interacted with your account because they actively decided to. We just helped put your account in front of their face!
How long are your contracts?
Currently, we only offer monthly subscription. You can upgrade, downgrade, or cancel your monthly account at any time with no further obligation. Yearly subscription with generous discount will become available soon.
Are you affiliated with Instgram, Facebook, or Twitter
No, we are not affliated or supported by Instagram, Facebook, Twitter
I run an agency, how can you help my agency?
We love working with marketing agencies! We can create a custom packages that fits your agencies needs. Please contact us via our contact page.
Don't Be Shy
If we didn't answer all of your questions, feel free to drop us a line anytime.